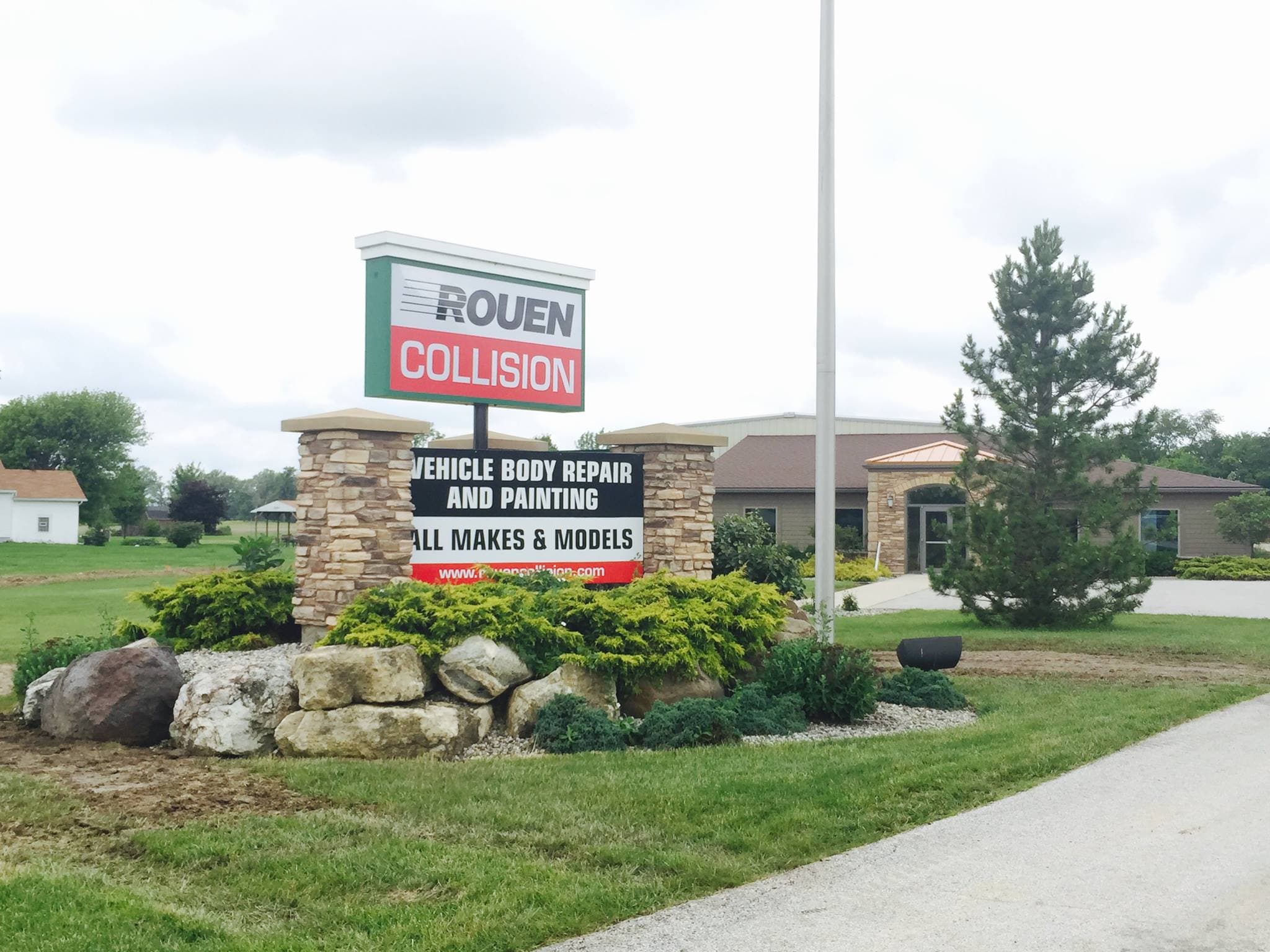 Dent Repair in Perrysburg, OH
Brought to you by Rouen Collision of Perrysburg, OH
As careful as we are of our cars, dents are inevitable. Over the life of your vehicle, things like swinging car doors, hail storms, loose stones, runaway grocery carts, and other minor accidents may occur and put dings and/or scratches in your car's finish. There's something that you should know, though. When you go shopping for a body shop to take care of things, well, not all body shops are alike. For the best, highest quality work, you need an established body shop that is run by professionals, not a small, independent shop. Here's why: Training, Equipment, Materials, and Warranty.

Why is training important?
Factory certifications such as I-CAR Gold and ASE training help to ensure that autobody technicians are up to date in manufacturer-specific as well as general repair processes. Smaller body shops do not have access to factory training and certification, meaning that their knowledge base will be quite a bit less than the professional technicians at an established shop.

Do professional shops have better equipment?
Many car and truck brands require specialty equipment for correct collision repair, and require technology that needs to be updated regularly. State-of-the-art frame alignment systems, measuring systems, and process-specific machines are all mandatory to repair cars properly. Even if the body shop is repairing dents and dings, have the right equipment on hand is the key to the best job.

What do you mean by the "right materials?"
Autobody repair shops can use a wide selection of parts, paints, adhesives, and other materials when they repair your car. Here at Rouen Collision, we only use the parts and materials going in to the repair of your vehicle that are approved by the manufacturer. Sure we can save money by going with less expensive materials but we won't ever do that. We only use the finest materials available.

How does a warranty fit into autobody repairs?
We stand behind our work, with Lifetime Limited Warranties on parts and processes including metalwork, painting, mechanical repairs, and new OEM parts. If there is an issue, we will make sure to resolve it in a timely fashion. This is perhaps the most important feature Rouen Collision offers. We repair all our vehicles to the highest standards and we guarantee our work reflecting that.

Dent Repair at Rouen Collision of Perrysburg, OH
At Rouen Collision, our state-of-the-art facility is equipped to deal with every repair, from the smallest ding to full restoration. Give us a call to learn more about our process and see how we can help you and your vehicle. We offer a limited lifetime warranty on all collision repairs and even help navigate the insurance process. Call to speak with our team today!