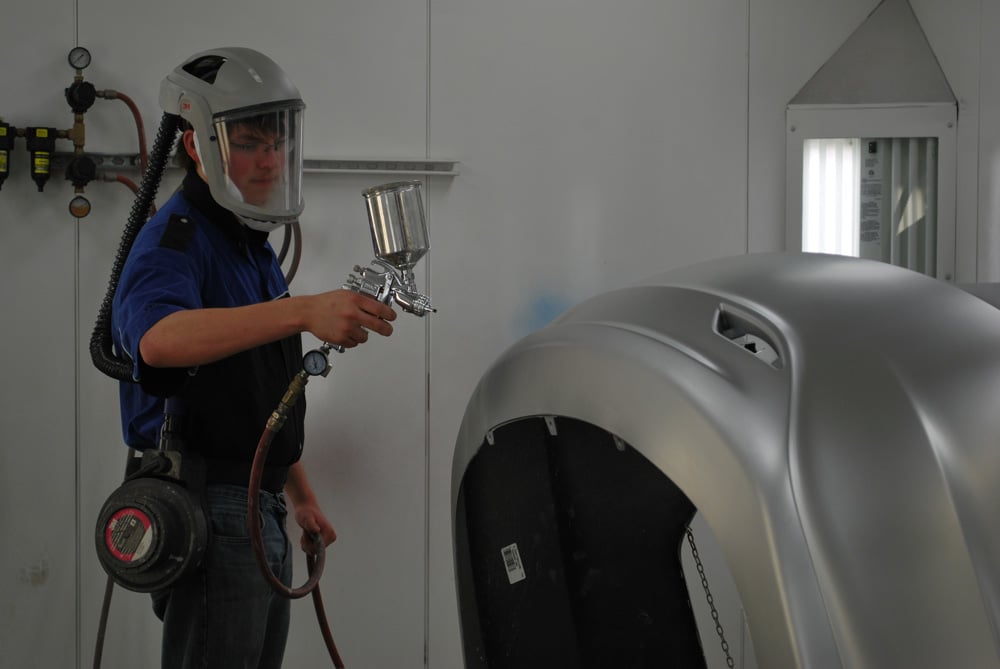 Why You Should Insist on OEM Parts
Brought to you by Rouen Collision of Perrysburg, OH
When a car or truck is repaired, collision repair shops generally have a wide variety of replacement parts they can use. The best, and the ones you should make sure are used on your vehicle, are parts sourced direct from the manufacturer. These are commonly called Original Equipment Manufacturer parts, or simply OEM parts. Here are some questions answered about OEM parts.
Do OEM parts have the same finish as what was on my vehicle?
Yes, "Finish" refers to what the surface looks like on a part or panel after it has been painted. OEM collision replacement parts are generally treated with a special priming process which helps resist corrosion and promotes final paint adhesion. When a part that is non-OEM is painted, the finish may not match the look of the rest of the vehicle because of the non-standard primer applied.
What about proper fit?
After installation there may be a noticeable difference in the way OEM parts and less expensive parts fit on your vehicle. Non-OEM collision parts may be a slightly different shape and may leave uneven gaps between body panels, a sure sign that a car has been repaired. OEM collision parts from your vehicle's manufacturer are designed to fit properly, providing consistent and uniform spacing between body panels.
Whats the deal with OEM parts and "Structural Integrity"?
Engineers always design vehicles with structural integrity in mind. This means that all the parts work together to keep vehicle occupants safe when accidents occur. Bottom line, there is no room for a non-OEM part to be used as it can reduce the vehicle's structural integrity. Even items like windshields, window glass, and door panels will help a vehicle maintain its integrity in an accident or roll-over situation. thus, every part needs to be OEM.
Is resale value a factor with non-OEM parts?
It certainly can be. The use of OEM collision replacement parts will help keep your car looking new while you own it and help maintain its value at time of trade-in or re-sale. Parts that "fit well make for cars that sell well."
Does Rouen always use OEM Parts?
Yes, unless there is a specific issue with availability, the technicians at Rouen always use OEM parts. This assures you that the repair of your vehicle will be of the highest quality and will maintain its value for years to come. If you have any questions about Rouen's OEM part policy, or any other concerns,
contact the collision experts at Rouen.